Surroundings
The Island of Krk
This is the northernmost island in the Mediterranean. Located in the Kvarner Bay, it is one of the largest islands in the Adriatic. Rich in historical and cultural monuments, with breath-taking nature and a number of bays and beaches, footpaths and cycling trails, the island of Krk offers an inexhaustible source of facilities for your holiday.
Historical places
The town of Krk and its ancient streets and squares
Charming beaches
Discover the famous Vela plaža
Hidden coves
Discover coves and beaches between Punat and Stara Baška
Picturesque little towns
Vrbnik, which rises up on a cliff above the sea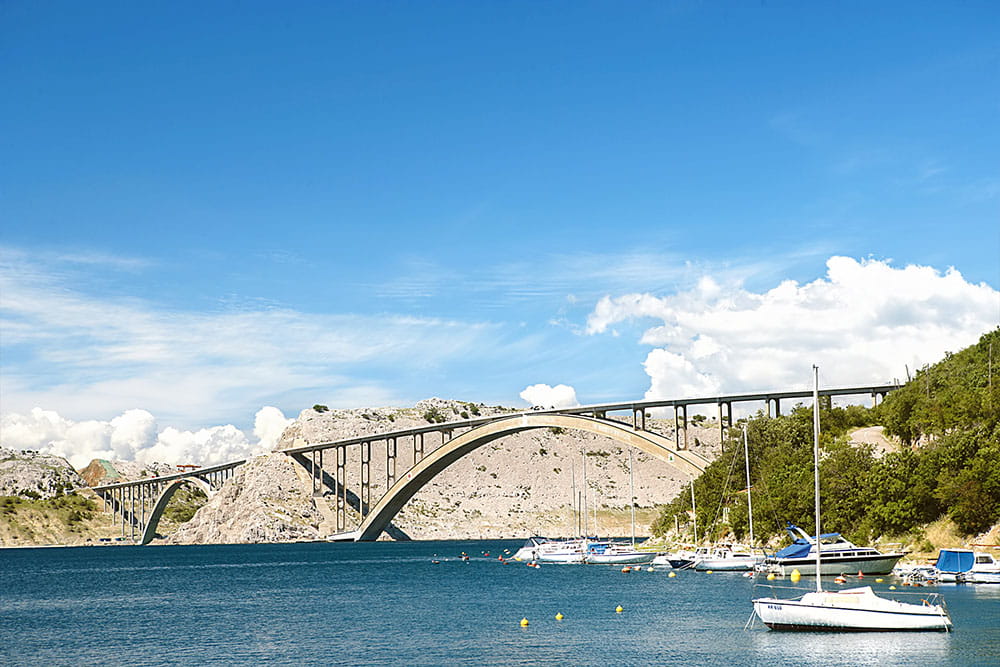 Krk Bridge
The island of Krk is connected to the mainland by the bridge.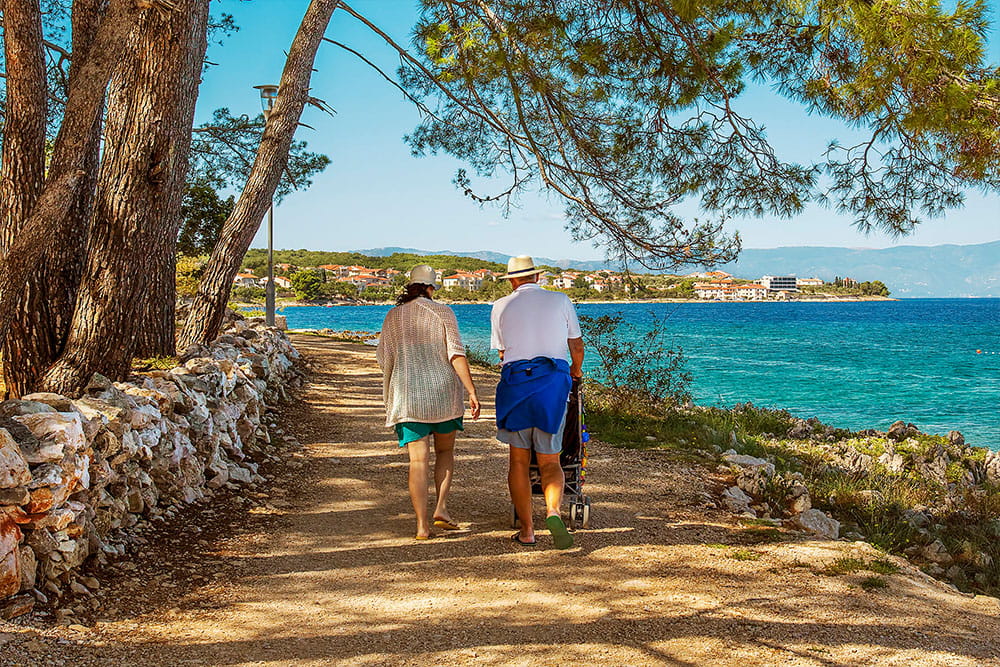 Trails and walking paths
Marked walking paths and trails passing through the stunning nature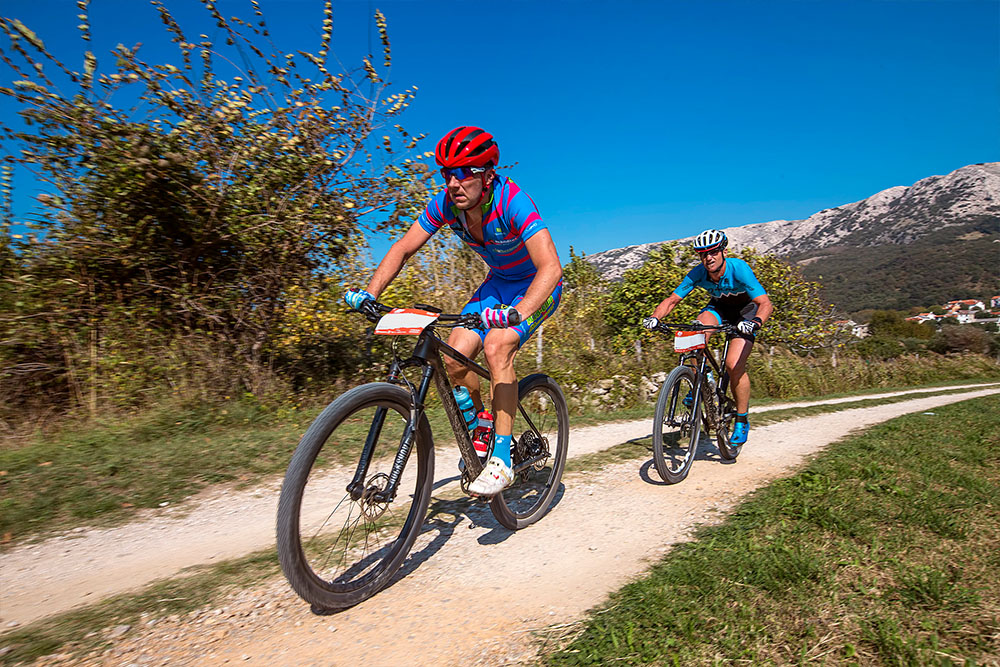 An adventurous spirit
Explore the island along a number of cycling trails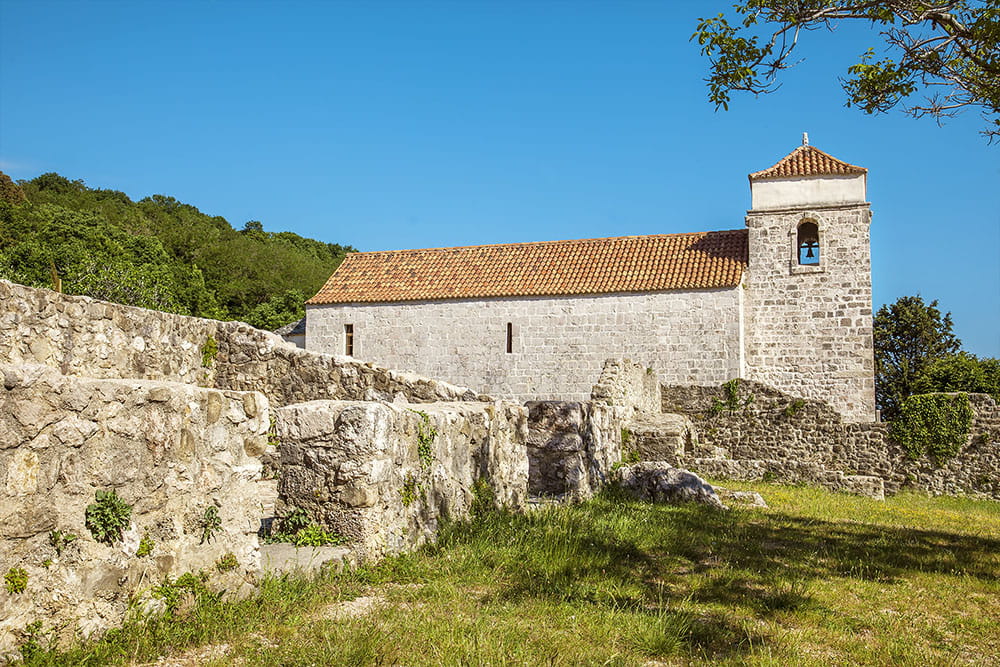 Culture and history
Ancient cultural and historical monuments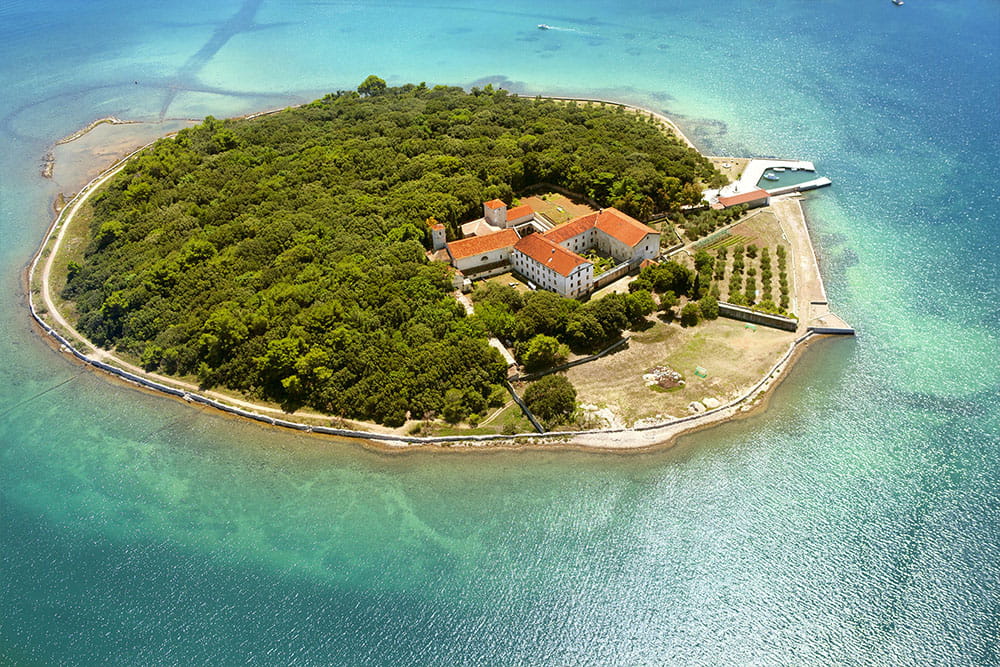 A rich heritage
The islet of Košljun – a jewel of natural and historical heritage
Natural sites
The attractive Biserujka Cave
Vrbnička žlahtina
A widely known indigenous wine
Pleasant Mediterranean climate
Fresh air, unspoiled nature, mild winters and sunny summers
Local cuisine
Enjoy the specialities of Krk's cuisine
Olive oil
An excellent product of Krk's olive groves