Wellness & Spa
Panoramic Spa
(adults only)
Extraordinary sunsets with sea views await you on the hotel's rooftop terrace.
Panoramic Spa facilities:
Rooftop terrace with deck chairs
2 Jacuzzis
Daybeds
Finnish sauna with panoramic glass wall
Terrace with a view
Enjoy the sun in the privacy of the rooftop sun deck.
Jacuzzi
Unforgettable sunsets with relaxing hydro massage.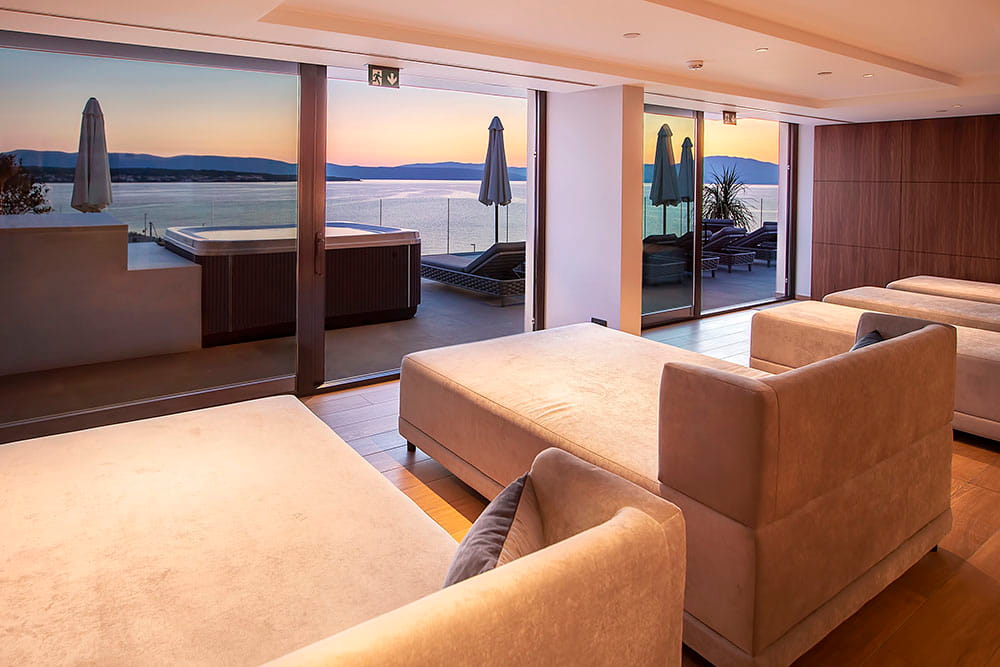 Relaxing
Find additional peace and rest in the relaxation room with day beds.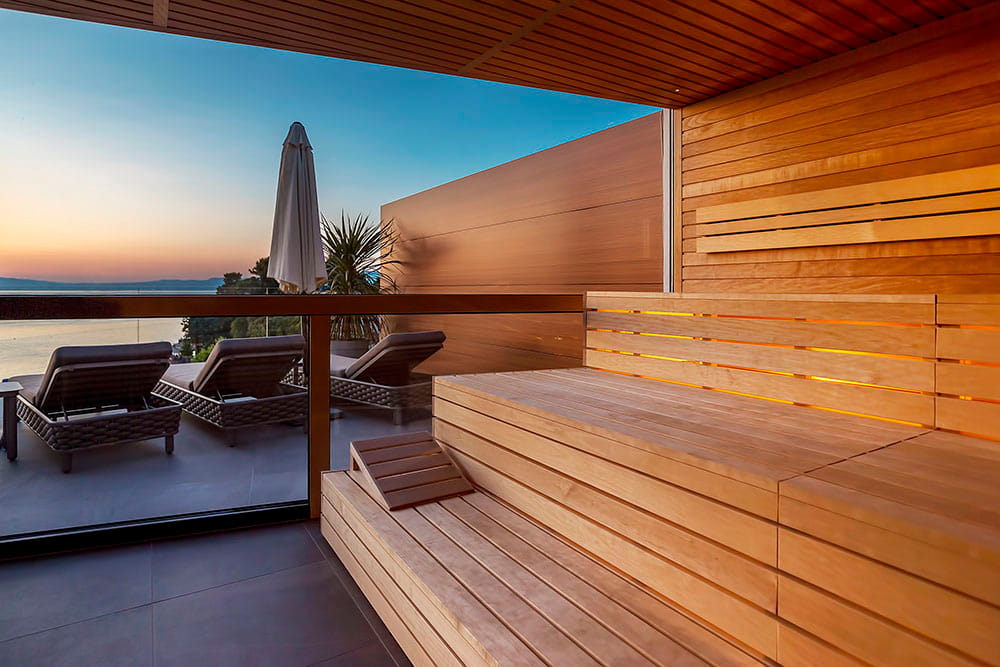 Panoramic sauna
Unique synergy of relaxing Finnish sauna and landscape beauty.